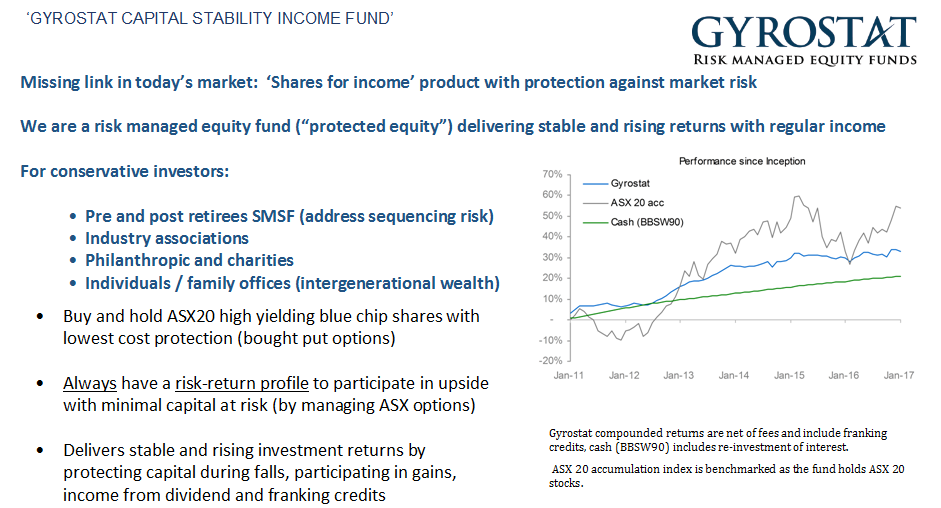 The missing link in today's market is a long term dividend product where there are some underlying protections against market risk.  This would address the natural aversion to share market volatility and its impact on investment capital. 
The major beneficiaries of such a product are conservative investors including pre and post retirees (to address sequencing risk), industry associations, philanthropic and charities, individuals and family offices (for intergeneration wealth transfer).
Technology enables the future - 'risk managed equity funds'.