Gyrostat Capital Management is an independent privately owned asset manager which holds an Australian Financial Services Licence.
The key executives and Board Members hold equity in the firm and are significant investors in the Fund.
Full details of our Board structure and professional advisers are on our Governance page.
Investors funds and stocks are held in custody by Australia's largest independent custodian One Investment Group. 
Our team has extensive experience domestically and globally, as investors, as non-executive directors, and as senior management in funds management, private equity, industry, investment banking, and equity research.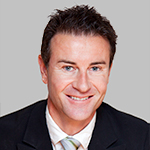 Craig Racine
Managing Director
BCom, LLB, MAppFin, PGDip (Int Fin) Chief Investment Officer
Craig Racine has over 25 years experience, at senior executive and directors roles, within finance and business development. He has been an investor for the past 12 years, and is the founder of Gyrostat Capital Management. Previously his senior management experience includes Executive Director at The Asian Infrastructure Trust (Hong Kong) with lead investors International Finance Corporation, Asian Development Bank, Soros Funds Management, Frank Russell Investments, and AMP Capital.  He was a Managing Director at ING Barings (Asia). He has extensive domestic and international experience, having held senior executive positions in private equity, investment banking, equity research and industry. He began his career in the chartered accounting industry. He has held Board positions in multi-national companies in China, India, Indonesia, The Philippines, Pakistan, and globally.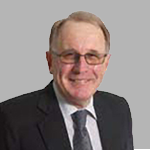 Peter Clifton
Non-Executive Director and Chairman, Board of Directors
BE, MBA, MIEAust, MAICD
Peter Clifton has over 30 years experience, both within Australia and internationally, at senior executive and director roles, primarily in the information technology and telecommunications field. He has advised a wide range of companies including Leightons, KPMG, the Asian Infrastructure Trust (Hong Kong), ING Barings (Hong Kong) and the Victorian Government. He has helped establish a number of start-up companies and has been on the Board of the ASX 300 listed company Amcom Telecommunications since 1999. Previously he has held Board positions in companies in India, Sri Lanka, the Philippines, Saudi Arabia and Poland.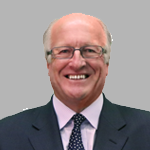 Andrew Smith
B.Ec.
Director and Chairman Compliance Committee
Andrew's business career has focussed on finance and the financial markets in the Asia Pacific and the United Kingdom. Utilising the experience gained in his working career, he now holds a number of non-executive and consulting positions. Andrew is also a non executive Director of Eagle Health Holdings Ltd; Responsible Manager and Chairman of the Project Control Group of Goal Property Group Pty Ltd; and Responsible Manager of Dennis AFSL Pty Ltd.
He was formerly the Managing Director and Chief Executive of the Stockbroking and Corporate Finance group Intersuisse Ltd (now Phillip Capital) between 2000 to 2010. Prior to that, Andrew was Chairman of the Sedgwick Group in the Asia Pacific between 1995 to 2000 and a member of the Group Executive Committee in London.  Andrew was also Chairman of XPD Soccer Gear Group Ltd (ASX: XPD) and on the Boards of Elk OrthoBiologics Ltd, Zheng He Global Capital Ltd and on the Board of Advice of Aon Risk Services.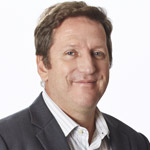 David Barwise
Director
LLB, LLM
David Barwise has over 20 years legal, regulatory and compliance experience within the legal industry in Australia, Europe and Asia (with a focus on managed funds, structured finance, capital markets, banking, asset management and trust and agency services). He was a partner in a leading global law firm for 15 years, a member of its European management board, held a variety of product, client and regional management positions and acted as the relationship partner for a number of global investment and regional banks. He has worked in Australia, London and Singapore. He also holds a variety of post graduate qualifications in law, business, accounting, finance and corporate governance.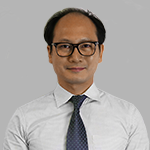 Leo Tang
BEng, MSc
Senior Investment Officer
Leo Tang has extensive experience within investment banking, private equity and industry. Previously, he worked as regional analyst in equity research with ING Barings Securities Asia, and in the investment deal team with Asian Infrastructure Fund Advisers, as well as strategic planning specialist with Motorola Asia Pacific.
He is skilled in business analysis, financial modelling, and operational management.

Gemma Malone
Office Manager
Gemma Malone is highly experienced in office management having worked with large chartered accounting firms.