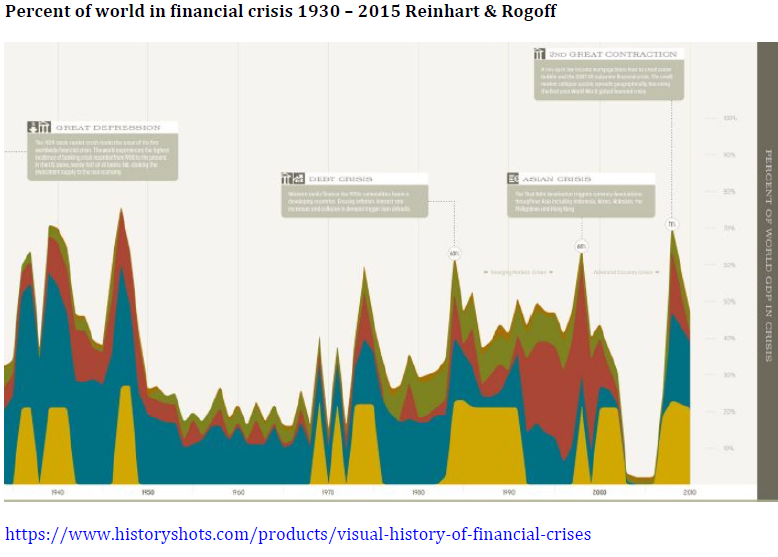 Protecting and growing retiree's wealth when market conditions change
History of changing investment paradigms
Investment cycles rotate between calm and volatile conditions.  Historically the transition from calm to volatile conditions has seen financial crisis and large wealth destruction.
The current investment paradigms are:
1)     Geopolitical:  Markets can cope with change.
2)     Macroeconomic:  Slow and stable growth.
3)     Central Banks can control volatility
4)     Valuations are historically 'high' but can be supported in a low interest rate with stability
These paradigms are prone to change through time.   Geopolitical and macroeconomic policy changes are often a precursor to changing economic conditions.  Stock market valuations are prone to large corrections with recession and debt defaults. 
There is increasing commentary on household debt threatening financial stability in Australia, and of a Government in political gridlock.