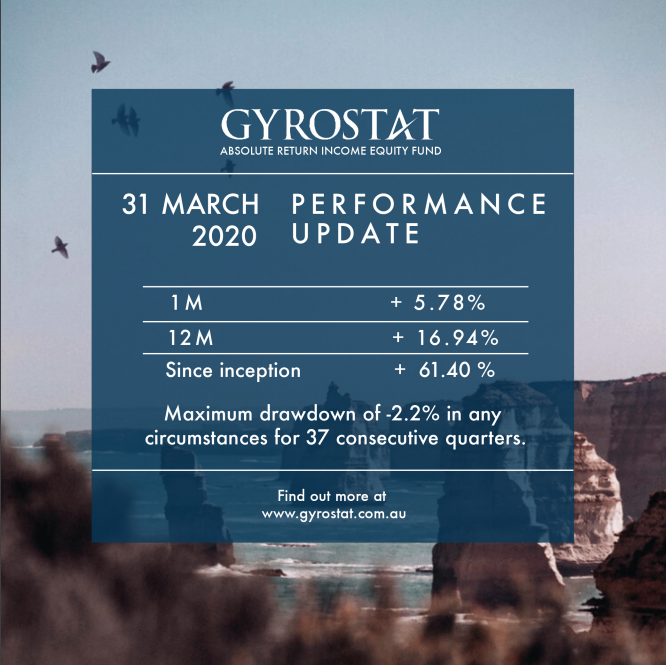 Dear Fellow Investors,
We are pleased to advise your investment in our Fund has performed well in the current more volatile market conditions, in accordance with our guidance. 
It is well recognised that traditional diversification approaches are not effective in preserving capital in 'late cycle' market conditions.
Instead, an approach that has been well recognised to work for all market conditions is to construct a portfolio with diversified non-correlated assets. 
We achieve this with our distinctive investment risk management approach which is to always have the lowest cost protection in place.