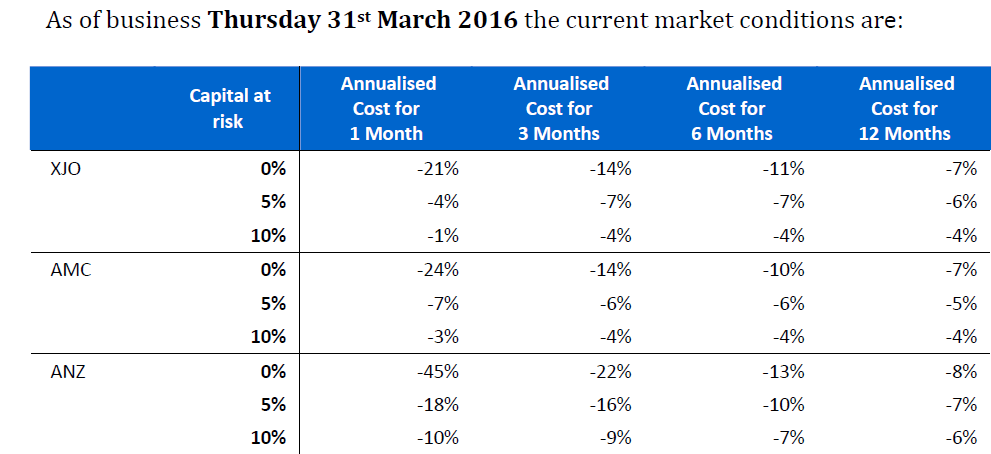 Many investors seek income from dividends, but are concerned about capital losses.  It is possible to protect your portfolio.  This report will show you the current market costs.
Investors can implement "do it yourself" equity protection for effective risk management.  The ASX offers investor education at their web-site.
We calculate the annualized cost for 'blue chip' higher yielding stocks based upon current market conditions, varying the duration of protection and capital at risk.  Market conditions are constantly changing.
We have expanded our coverage of stocks in this report.