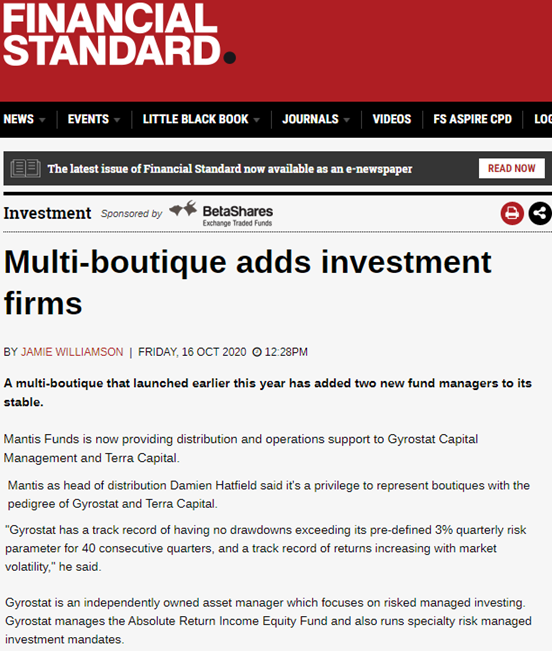 MANAGE UNCERTAINTY THROUGH PORTFOLIO CONSTRUCTION
Gyrostat Absolute Return Income Equity Fund is a highly defensive non correlated income fund that reliably increases in value on large markets falls.
Gyrostat has a track record of having no draw-downs exceeding its pre-defined 3% quarterly risk parameter for 40 consecutive quarters, and a track record of returns increasing with market volatility.  The Fund is designed to be added to retiree portfolios to address uncertainty through portfolio construction," said Damien Hatfield, Mantis Funds' Head of Distribution.