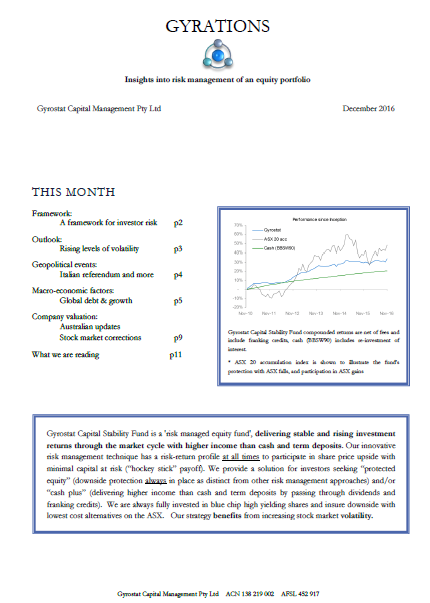 Global debt as a percentage of GDP is at all time highs and the stock market has been rising for over 7 ½ years without a significant correction.  Stock market 'bear markets' since 1929 have occurred every 4 ½ - 5 ½ years and have ranged for 25% to 90%.  Geopolitical developments are resulting in changes to macro-economic policies.
The Gyrations risk model consider the implications of geopolitical, macro-economic, and company valuations on investor risk.  
Our report details the investment landscape (in pictures) with dates of key upcoming data releases.
These are dangerous times for traditional investment approaches.  Investors can approach these markets with confidence with 'risk managed' equity funds.