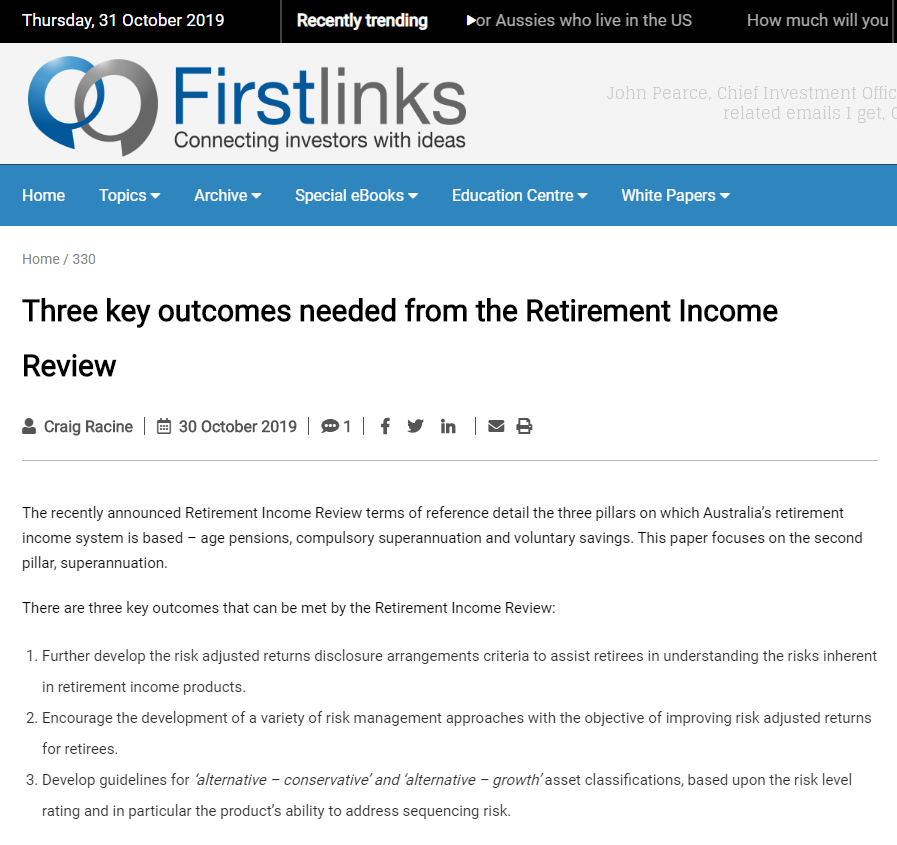 The recently announced Retirement Income Review terms of reference detail the three pillars on which Australia's retirement income system is based – age pensions, compulsory superannuation and voluntary savings. This paper focuses on the second pillar, superannuation.
There are three key outcomes that can be met by the Retirement Income Review:
Further develop the risk adjusted returns disclosure arrangements criteria to assist retirees in understanding the risks inherent in retirement income products.
Encourage the development of a variety of risk management approaches with the objective of improving risk adjusted returns for retirees. 
Develop guidelines for 'alternative – conservative' and 'alternative – growth' asset classifications, based upon the risk level rating and in particular the product's ability to address sequencing risk.
FirstLinks article:
https://bit.ly/34hpq1w